Parents
Parents
Elk Island Catholic Schools (EICS) recognizes that parents are a child's first and most important teacher. At EICS, therefore, parents play an integral role in their child's education - both at home and at school. We welcome and encourage parent participation in all areas of their child's education.

Information from EICS

Communicating Student Learning in EICS - Assessment and Report Cards
Information Brochure
Information from Alberta Education

It began as a conversation between Albertas ... about the growing needs of our students. Inspiring Education is changing the way we think, to ensure we prepare Alberta students for their future - not our past. 

What is an Engaged Thinker?
What is an Entrepreneurial Spirit?
What is an Ethical Citizen?
PowerSchool
To login into Powerschool, please visit:
https://powerschool.eics.ab.ca/public
Elk Island Catholic Schools is excited to announce that Online Fee Payment in now available through the Powerschool Public Portal.
If you have already created an account (parents of Junior or Senior High School students may have already done so), you can now attach your elementary children to your account. This can be done by logging into the Powerschool Public Portal, clicking "Students" and adding your child using the Net Access ID and Password provided by your school.
If you do not have the Net Access ID and Password, please contact the school office, and we will be happy to provide that to you.
Once logged into Powerschool, click on "Student Fees" on the left hand side to view and pay your school fees online.
Other Public Portal features for parents of Elementary School students are being planned for future years. More information will be provided by your schools as that functionality becomes available.
Please contact 780-467-3633 if you encounter any issues when creating your Public Portal account, or when attempting to add your child to your existing account.
How do I create an account in Powerschool:
Not sure how to create your parent account in Powerschool? Click on the cheat sheet below. If you do not have your Net Access ID and Password, please contact the school office.
 School Fees
 Please note that school fees are due by October 16, 2020 Please log in to your Powerschool Parent Account to pay for fees online. If you have forgotten your login information, please contact the school office at 780-467-3633
If you are experiencing financial difficulties, you may qualify for the Fee Waiver Program, which can be found here: Fee Waiver Program
Feedback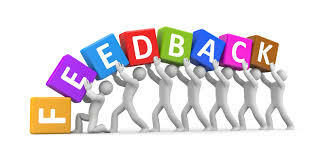 Here is some feedback from parents about the JOY we experience everyday here at St. Nicholas! 
We look forward to welcoming you to our SN family!
"The hallways of St. Nicholas are full of happiness and laughter and at any given time you can hear the wonderful "noise" that comes with children learning. It sounds cliche, but the sound of little voices conversing, singing, and practicing is a wonderful thing. It brings the school alive. It is satisfying to me as a parent, to have my children be a part of a school community that takes the "job" of building little people very seriously!"        Katie N.
"St. Nicholas school's focus on joy, and it is contagious! From the custodian who promises to keep an eye out for the missing stuffy and return it to its worried owner, or to the new administration team who greets us with a smile EVERY time; joy is obvious! Concerns and worries of students and parents are met with reassurance, confidence, and creative ideas that show a special effort to protect the wonder, joy, and a feeling of belonging that comes with learning."        Tara W.
If you would like to provide your own perspective on your experiences here at St. Nicholas, please email Mrs. Rafuse at barbr@eics.ab.ca. We would love to hear from you!
Assessment, Evaluation & Reporting 2020-2021